GITARIST COMPONIST ARRANGEUR GITAAR-HUURLING PROJECTEN

The (Wild) Romance, Hooks, Captain Blues (D), Session world (D), Hansa studio's (D), Q-buss studio, diverse opdrachtgevers voor radio en TV, Geluidstechnicus /audio TV programma o.a. "Doe je ding" (+/- 50 artiesten en bands), Coincedencia, Palthe and friends, Red House Bonanska e.v.a. Filmmuziek: "de Dionische dans" van Leon van Raaij.


Samenwerkingen met o.a.
Sita, Patricia Kaas (F), Reba McEntire (USA), Snowy White, Jive Jones (USA), Hans Dagelet, Steve Allet, Mary G. Blidge (USA), Johnny "Guitar" Watson, Guus Willemse, Åke Danielson, Kenny Dene (GB), REM (USA), Dany Lademacher, David Hollestelle Jr., John Hayes, Barend Courbois, City to City, Ernst Löw, Herman Pouderoyen, Saskia en Serge, Rich Wyman (USA), Judith, Harry Slinger, Jan van der Meij, Kadanz, Wilmer Wolf, Chris Lookers (Herman van Veen), No-ID, Red House, Dirty White Boys, Peter Schoemaker, Ferry Volker band, The Premise.
Een opstapeling van momenten, van gitarist voor D-exended (met o.a. Dillon Lewis) ,The Faxx, Loaded,Red House, The Dirty White Boys, The Managers, Captain Blues (Berlijn) e,a, in contact gekomen met Herman Brood en leden, workshops voor Gibson gitaren, Kramer gitaren, Signature gitaren , Lag gitaren en Peavey.
TMF/RTL/Pepsi Chart Live/ Vara met o.a. Reba McEnitre, Patricia Kaas, Sita, Jive Jones.Judith, Mary G Blidge e.a.
Filmmuziek "De Dionische Dans" van Leon van Raaij. Peter Schoemaker cd's uitgebracht w.o."To the point" en " Epiloog". Audio en mixage tv programma "Doe je ding" (+/-50 acts audio tv broadcast).

De gitaar drie eenheid van The Romance: Interview met David Hollestelle, John Hayes en JW van Holland.
BEKNOPTE DISCOGRAFIE:
Peter Schoemaker: To the Point
Peter Schoemaker: Epiloog
Saskia en Serge: 12 wereldhits Nederlandstalig
Kenny Braeckevelt (B): De zon lacht door mijn tranen heen
Kenny Braeckevelt (B): Nog niet klaar
Creawens (B) : Waaien waaien
creawens (B) : Rockster, Oui je suis un rockstar
noizeboxx : waiting


Red House: Dogbone blues
Jive Jones: Me Myself and I (TMF Awards)
Dirty White Boys: Just a dirty white boy
Pike: Pike (O/M) ( gitaar op "I love you like i love myself")
Coincedencia: Silvido (O/M)
Palthe and friends: Live in Heeren van Amstel (O/M)
Bonanska: Ska (O/M)
leon van raaij : dionische dans
wouter k. : disco stomp
wouter k. : light my fire remix


wouter k. : optimisme
Stockbrood: Rock 'n Roll Junkie Live
En Camino: Buena Cosecha (O/M)
The Chicago Hotrods: Wine like water (M**)
Ans M.: Idem (O/M)
Jux a Pose: Rockslag bij Gorinchem
Doe je ding: RTV Utrecht -televisie- (O/M)
The Premise - Little Cutie
The Premise – Lost
e.a.

Gear, endorsements and friends

DOEDE DE JONG GUITARS
FIREBIRD NON REVERSE: EN EEN ACOUSTIC MET '50 NECK, EBBEN TOETS EN ZEBRANO HEADSTOCK.
-MASSIEF MAHONIE BODY -ESDOORN/MAHONIE NECK -ZEBRANO HEADSTOCK EN PICKGUARD
2 X '60 GIBSON P-90, GIBSON P-100 (Bridge). GIBSON HARDWARE.
ACOUSTIC:
'50 NECK -EBBEN TOETS -ZEBRANO HEADSTOCK -FISHMAN PU+ SYSTEM
CHECK OUT DOEDE DE JONG ON FACEBOOK! (klik op foto voor vergroting)


---

Foto's: o.a. Bert Veld (Les Paul) ,Franka Jansen , Gerard Rappard, Angela Tubbink, Ben Breuseker (Stratocaster) en Krijn van Noordwijk (Alleycat)


HET TOFFE GITAARBOEK

"van toon naar akkoord"

door J.W. van Holland

Op een duidelijke en tegelijk humorvolle manier worden onderwerpen zoals, wat maakt je een goede gitarist, akkoorden jatten en de mythe van Apollo behandeld.

DAARBIJ is ook een geweldig naslagwerk met slide stemmingen, akkoordenprogressies tot de kenmerken van de diverse snaren typen.





UITVERKOCHT!!

---
---
Powered by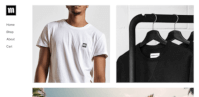 Create your own unique website with customizable templates.